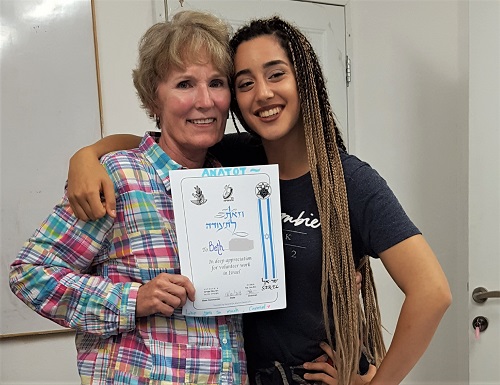 What a wonderful experience I had volunteering for Sar El!
Thanks for all you did to make everything go smoothly.
One of the highlights was meeting and working with our madricha, Carmel Gozlan. She is an extraordinary young woman. I've worked with thousands of people in my career and she is one of the most amazing people I've ever met.
I'm hoping to volun
teer again in either January or April. I'd like to make this an annual event.
Once again, thank you from the bottom of my heart.
Warmest regards,